Competition/RSOne South Am14

2014 RS:One SOUTH AMERICAN
WINDSURFING CHAMPIONSHIPS

6th to 9th NOVEMBER 2014

PRAIA DO FORTE – BAHIA- BRAZIL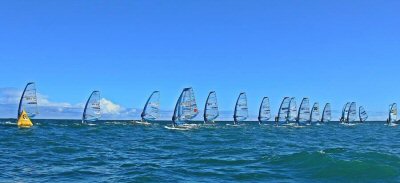 Bruna Martinelli (BRA-49) had a brilliant start, leading the male dominated fleet for the first two days of competition but, with a collision at the start of day three requiring a 360 degree penalty turn resulting in a sixth place finish, followed by another sixth in the next race and then a third place, Bruna saw the title slip from her hands by a single point.
RS:One Champion youth Brenno Francioli (BRA-49) managed the last day's conditions perfectly - 20 knots and big waves - claiming all three bullets. In third place overall was Yago Carvalho (BRA-147), consistent throughout with most of his finishes being second or third over the line.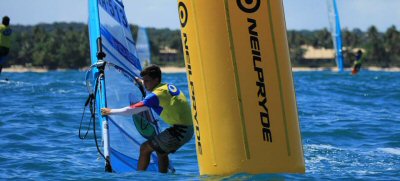 This championship, with a large range of conditions, rewarded the best all round sailors. It was held at a fantastic and beautiful event site (Tivoli Ecoresort), with good organization, lots of sun and smiles, clean and warm water, and the efforts of Neil Pryde's Adrianno Azevedo who is leading the development of the RS:One class in Brazil.
We are looking forward to seeing the best RS:One competitors from the world over in Indonesia, Bintan next month for the 2014 RS:One World championships.
---

---
There is a variety of hotel and dormitory accommodation available, contact Adrianno Azevedo for info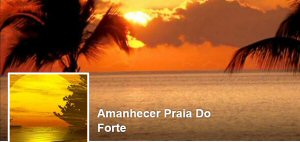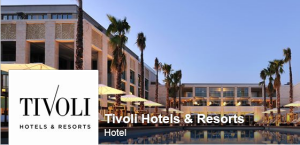 ---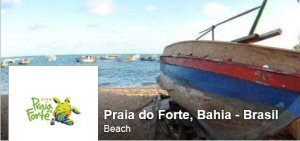 Conditions to be expected
winds North to North-East, average maximum speed of 6 to 25 knots;
water temperature 28oC;
air temperature 26 to 32oC
---
A limited number of charter boards and rigs may be available for charter,
contact
Adrianno Azevedo
for info.

RS:One is an exciting, ISAF-approved one-design racing class by NeilPryde. One sail, one board - everyone competing on the same equipment. It's the rider that makes the difference.