Competition/FW Worlds 14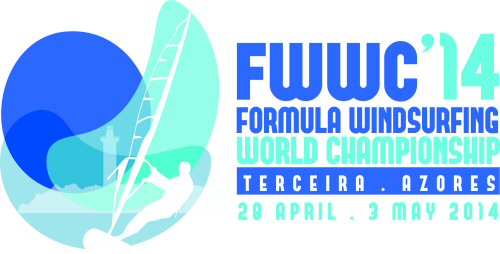 | | |
| --- | --- |
| On this the last day of the Azores Formula World Championship, the skippers meeting was held as scheduled but there was little or no wind and a poor forecast. However, the conditions can change very fast in Praia da Vitoria so the race committee took to the water.......( more ) | |
---
| | |
| --- | --- |
| With a maximum of three races possible on the final day, the title of 2014 Formula Windsurfing World Champion is still not certain. Just one point now between GBR-83 at the top and AUS-0 in second, and ARG-3 in third has narrowed the gap to just five points!......( more ) | |
---
| | |
| --- | --- |
| The Formula Windsurfing World Championship, which runs until Saturday in Praia da Vitoria, continued today with the completion of another four races. This is an extremely challenging competition, so many top competitors in contention, fast and furious racing with thrills and spills providing nail-biting spectator entertainment.......( more ) | |
---
| | |
| --- | --- |
| Collisions, injury, equipment breakage . . . but 4 races and a valid championship on day two of the 2014 Azores Formula Windsurfing World Championship now on at the Praia da Vitoria, Ilha Terceira.......( more ) | |
---
| | |
| --- | --- |
| Registration is over for the 2014 Azores Formula Windsurfing World Championship with over 40 entries from 17 nations representing 3 continents on the entry list. To see what everyone is racing with, check the equipment list.......( more ) | |
---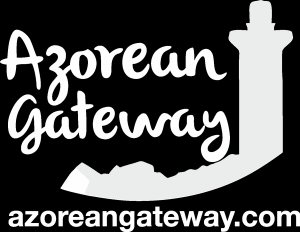 The World Championships for IFCA Slalom and Formula Windsurfing, to be held between April 28 and May 10, in the city of Terceira, were presented by The Naval Club of Victoria Beach at the Lisbon Tourism Fair.
The ceremony was attended by Victor Fraga, Regional Secretary of Tourism and Transport. "Events like these championships have a multiplier effect for the Azores. The investment in this type of organisation is important not only in the sports context, but also in the strategy that the Azorean government has outlined for tourism, "he said. "Praia da Vitoria within a decade will be a world reference in the sport," he concluded.
Over 200 sailors are expected for these two events. The "Azorian Gateway" has been set up to provide all the information competitors and visitors require for their trip to Praia da Vitoria. You will find:
More information about the Formula Windsurfing World Championships . . .
More information about the IFCA Slalom World Championships . . .
The Bay - "Praia da Vitoria is a city and municipality located in the eastern part of the island of Terceira , in the central group of the Azores archipelago" .....
Terceira - "Terceira is one of the nine islands of the Azores , a member of the "Central Group" . Formerly known as "Island of Our Lord Jesus Christ of Terceiras", being the administrative centre of the Terceiras islands , it was designated as the Azores . . ."
Photos, Videos and much more . . . http://azoreangateway.com/
---

TAP and the Azores travel allowances

Competitors are reminded about the travel sponsorship provided by TAP for their trip to the World Championships in the Azores. Only by flying with TAP can you be assured of the baggage allowance deal; and it is necessary to fly from main hubs with TAP, on the planes big enough to carry lots of equipment. The details were published via the travel link in the Notice of Race.

REMINDER - you must travel on a Monday or a Thursday to take advantage of the TAP sponsorship and the excess baggage deal offered below.

In addition to the personal luggage allowance your first two equipment bags go FREE OF CHARGE; any additional bags will be charged at 50% of the published rate (this amounts to 100 euro per additional bag). You are reminded that each bag must weigh no more than 32kg.

For further information and bookings contact - vendasdirectas.ter@tap.pt
---